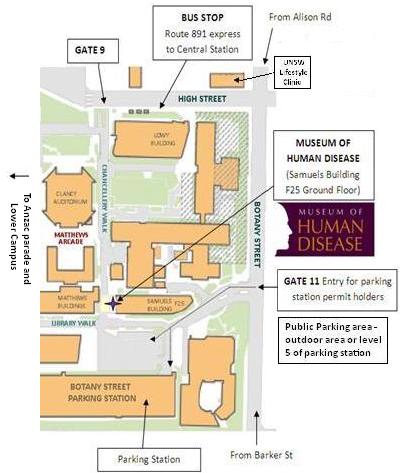 Museum Details
Ground Floor, Samuels Building
The University of New South Wales
Corner of High & Botany St, Kensington
Pedestrian access via Gate 9, High St or Gate 11, Botany St.
Coach & minibus parking can be arranged on request. Further details regarding parking & transport can be discussed on booking.
Buses travel to various points near Gates 9 & 11 from Bondi Junction, Central Station and Circular Quay. Bus services travelling to this part of the University are: M50, 348, 357, 370, 400, 890 & 891. Further transport information is available on the UNSW Transport website.